Melt Your Stress Away in Our Luxurious Saunas 
Let's give it up for the "it girl" in post-recovery relaxation, the mom with the best snacks, the friend you call who will give it to you straight, every time: The Sauna
In our humble opinion, saunas are one of the most under-utilized post-recovery methods! Available at select locations, our saunas are designed to help aid in your post-recovery through both therapeutic relaxation methods and physical recovery processes.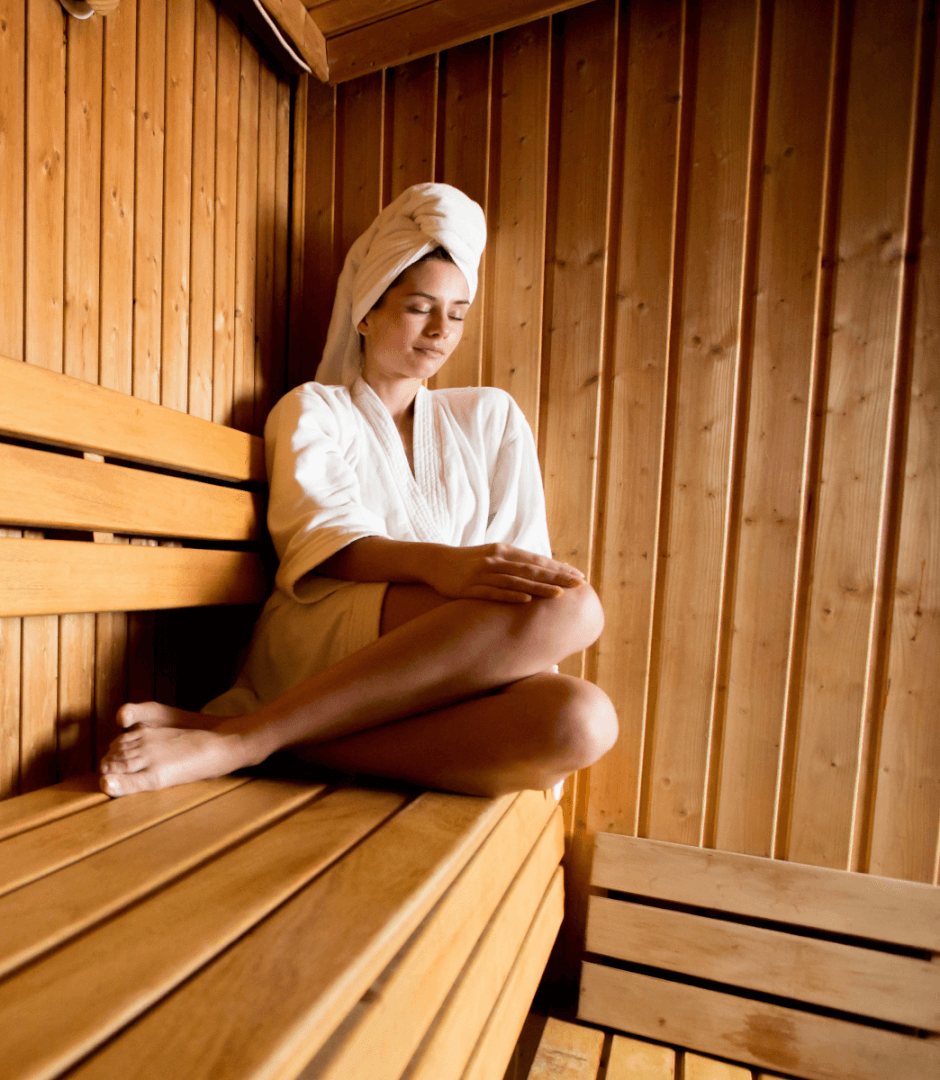 So, what exactly does that mean?
Basically, saunas are a post-workout recovery method that kills two (problems) with one (absolutely amazing, super warm, relaxing hub). Spending 10-15 minutes in a sauna after your workout helps to target the mental and physical strain a tough workout can often cause (i.e. cramping, stiffness, and stress). Under high heat, muscles relax and your body will release those feel good endorphins which can help minimize pain and increase blood circulation – thus speeding up healing time.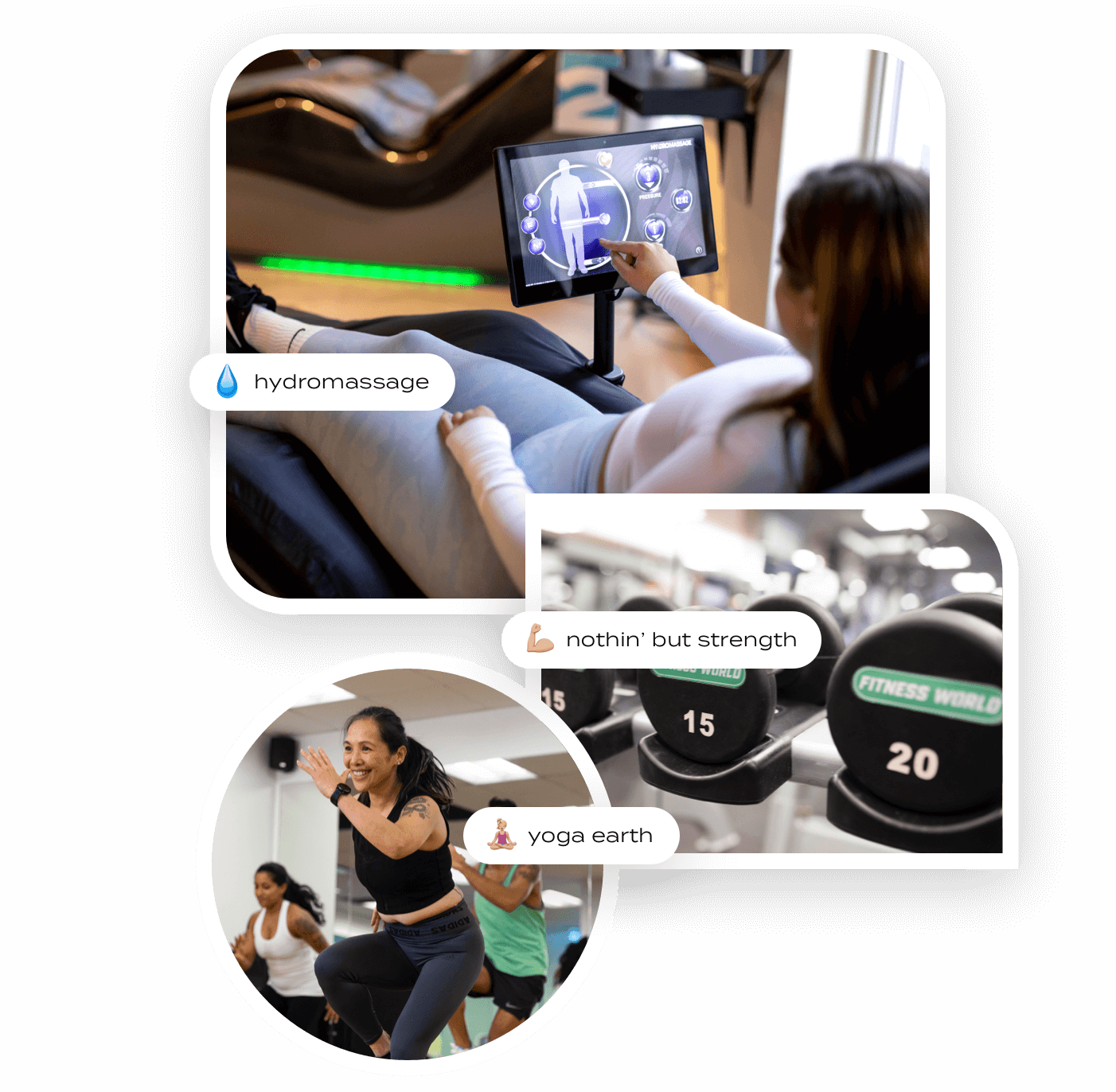 Get way more than you bargained for.
Sign up for a free 3 day pass & experience everything Fitness World has to offer!