Careers
Working at Fitness World gives you the chance to make a difference and help individuals reach their goals. Whether it's a friendly face at the front desk, becoming a part of our personal training and group fitness teams, or working behind-the-scenes at our headquarters in Richmond, we are all committed to one goal – help our members reach their goals.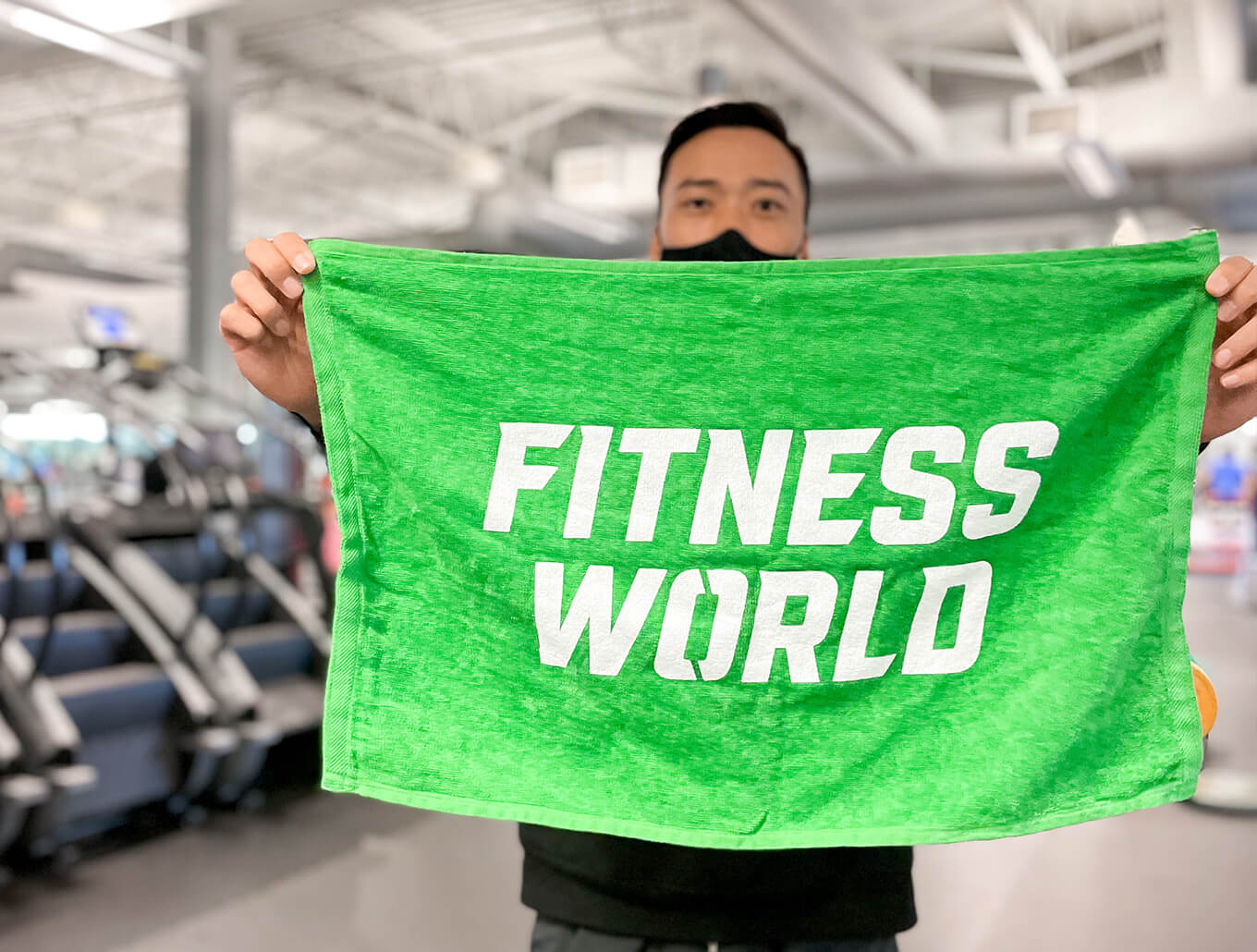 Current Openings by Category:
Browse our current opening to find your forever-job! Don't see the perfect it but want to turn your
passion for fitness into a career? Send us a general application, we'd love to hear from you!
Ready to change lives? Share your passion for fitness as a Personal Trainer or Class Instructor. Provide engaging and high-quality service to Fitness World members and clients, supporting them in their fitness journeys!
Be part of a fun and like-minded community dedicated to providing a health and fitness space for all! Demonstrate Fitness World's high value low cost membership model, and create a positive member experience in-club.
Be part of the team behind-the-scenes building BC's best gym. Operating out of our HomeHouse, an open-concept office space with full-size private gym, our growing support team consists of Finance, Marketing, HR, IT, and Operational go-getters.
Not only is a career at Fitness World super rewarding, it comes with great perks as well!
Employees enjoy perks like:
A complimentary gym membership, as well as special rates on personal training and supplements
Regular team workouts. You know what they say – teams who sweat together, stay together!
Opportunities for leadership and professional development such as seminars, workshops and one-on-one coaching from industry experts
Extended health and dental coverage
Our Core Values
Fitness World is committed to providing accessible and affordable fitness to our communities.
We laugh, smile and enthusiastically have a good time, all the time.

We build together, creating a motivating space for shared growth.

We welcome everyone to be part of our world and pride ourselves in being a community for all.

We put our all into everything we do and empower each other to be our best selves every day.
Want a career in fitness, but not sure where to start?
Check out our Personal Training school, BCPTI. Operating out of our headquarters in Richmond, BC, with full access to a private gym, this "no students left behind" mentorship-based program gives you the tools and knowledge to success in the fitness industry.