Nutrition
Exercise is just part of the puzzle when it comes to living a health and balanced lifestyle. Nutrition plays a huge part in our overall well-being, and Fitness World makes it easy to figure out a nutrition plan that helps you reach your goals! With access to online tools, meal plans and exclusive discounts on premium supplements, we've got you covered.
The dotFIT Difference
Fitness World partners with dotFIT to provide our members with the best-of-the-best in supplements and nutritional products. Offering everything from multi-vitamins to protein powders, dotFIT products contain the gold standard for safety, NSF Certified for Sport. All FW members get access to an online dotFIT account, plus 30% off their full range of products online!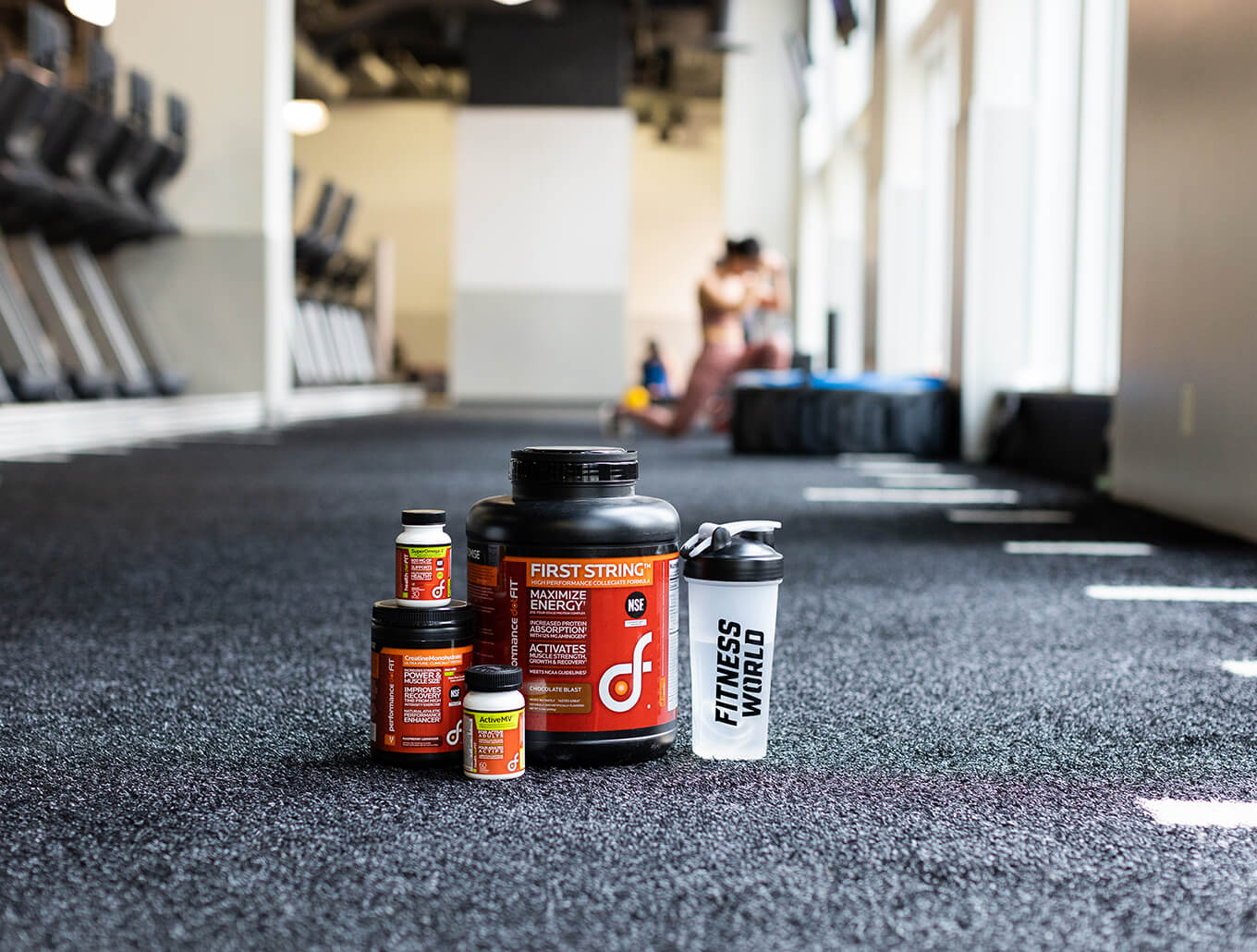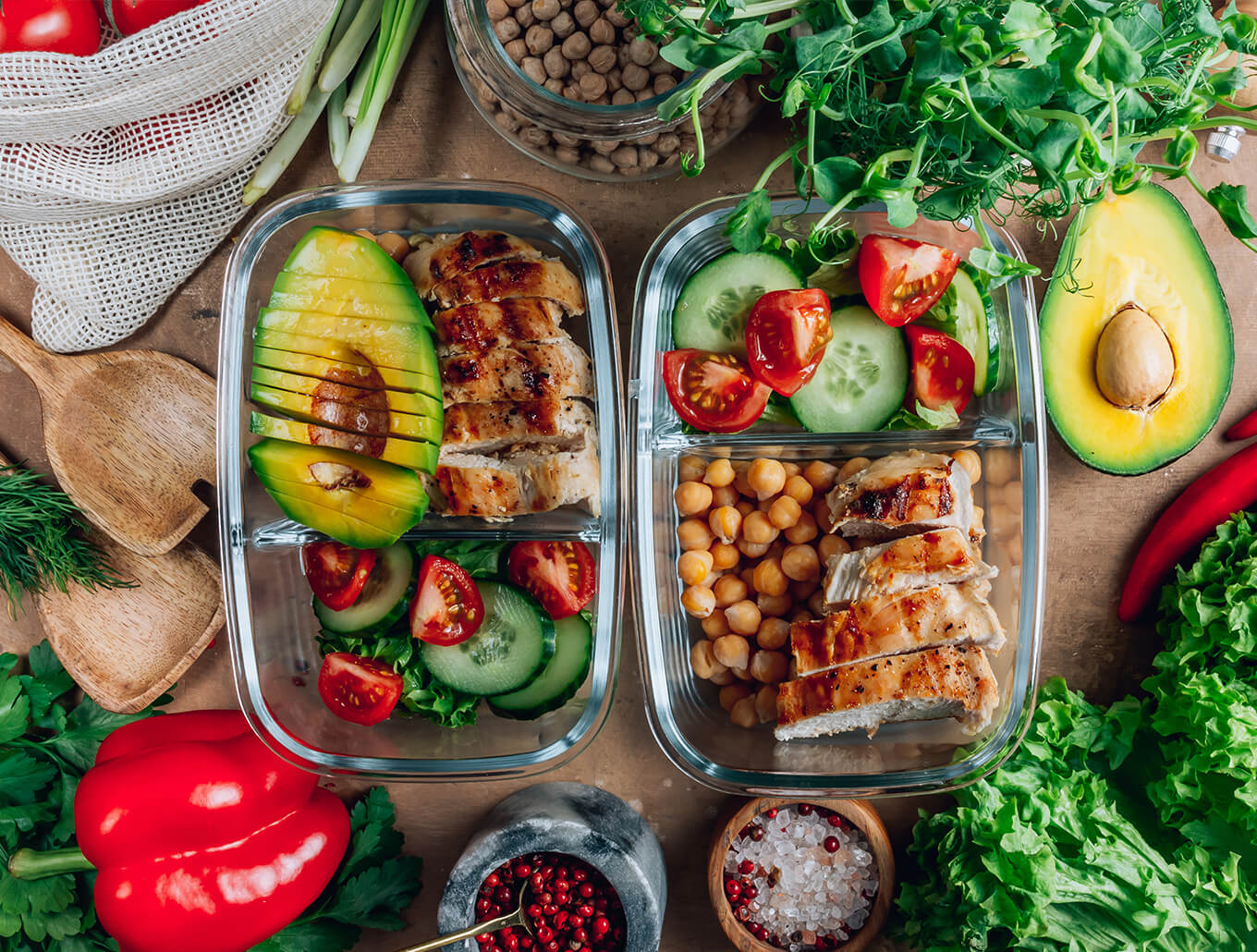 Make it Simple with Meal Plans
No matter what your goal is, we've got a meal plan to get you there. Easily accessible to Fitness World members through an online dotFIT account, our meal plans range from muscle building to weight loss and are sure to keep you on track towards a healthier you!
Expert Advice from
a Certified Trainer
All Fitness World Personal Trainers are certified to give you the nutritional advice you need to smash your goals. Our Trainers will help you determine the best meal plan for your lifestyle, assess which supplements may support you in your goals, and provide helpful tips and tricks to build healthy habits.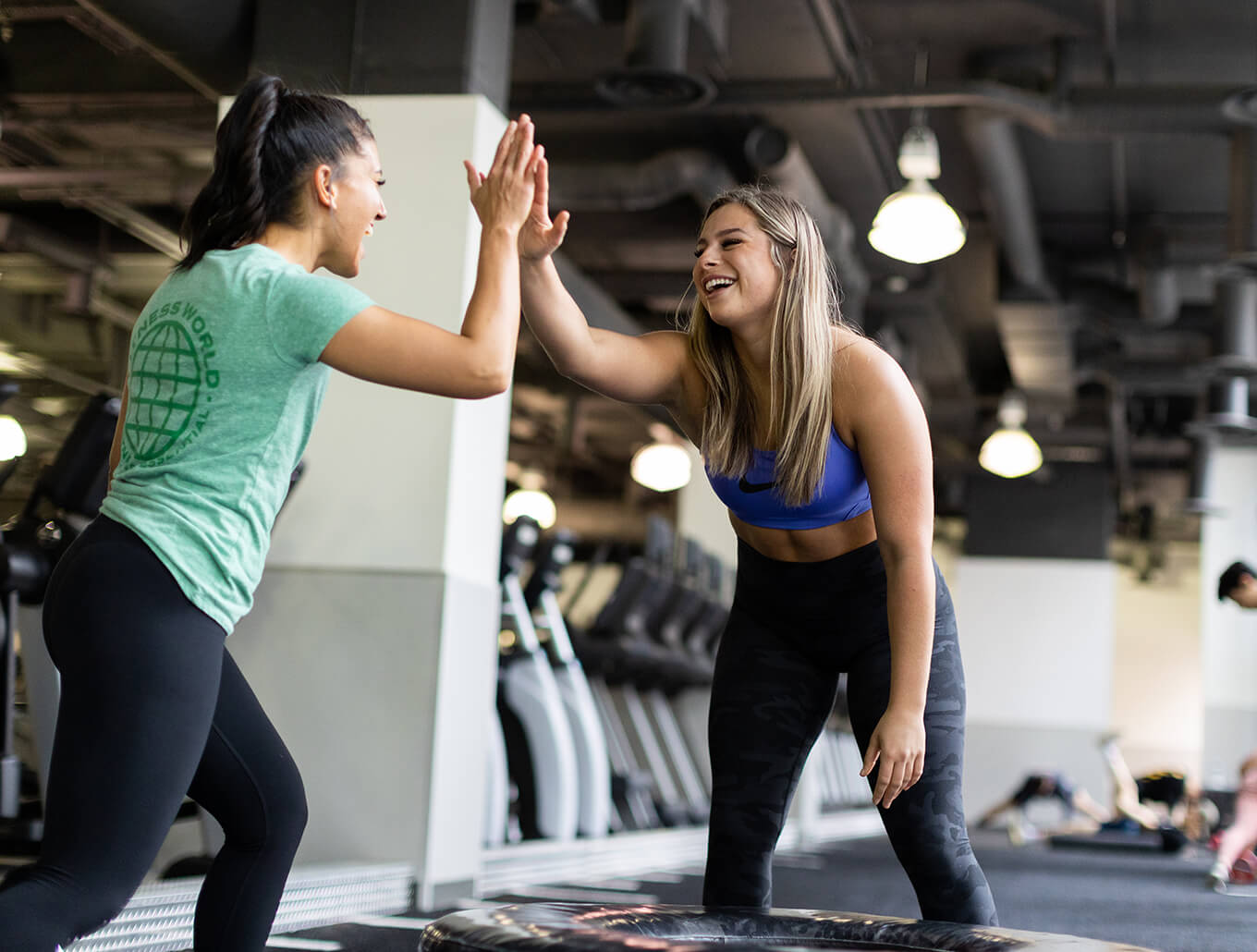 BOOK NOW
Book a complimentary nutrition consult with a Personal Trainer.