Find a class
Click here to see the full schedule
Location
Monday
Time
Class
Duration
Instructor
Class Type
| Location | Day | Time | Class | Duration | Instructor | Class Type | |
| --- | --- | --- | --- | --- | --- | --- | --- |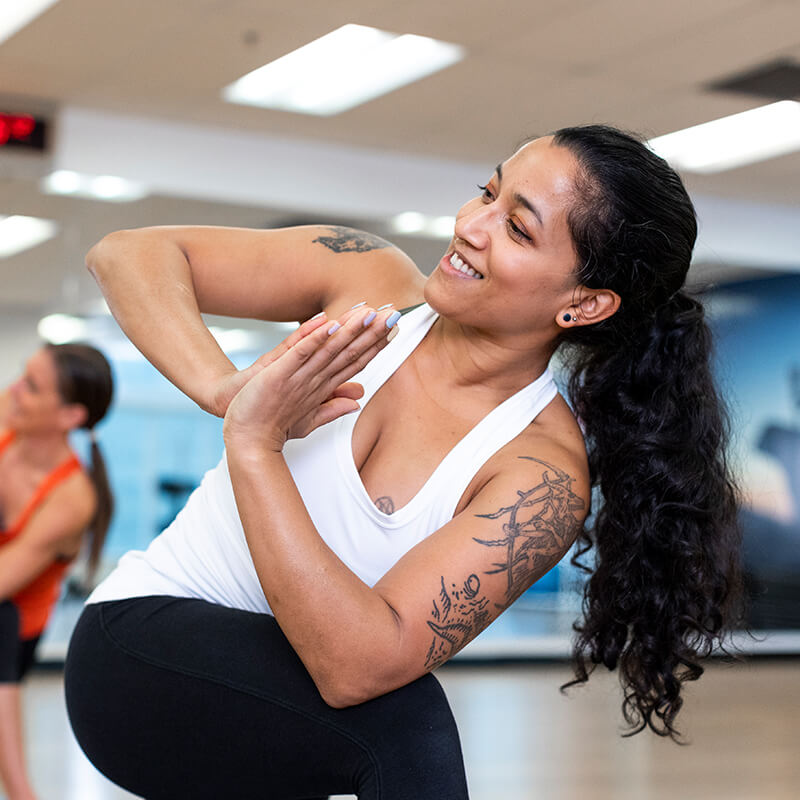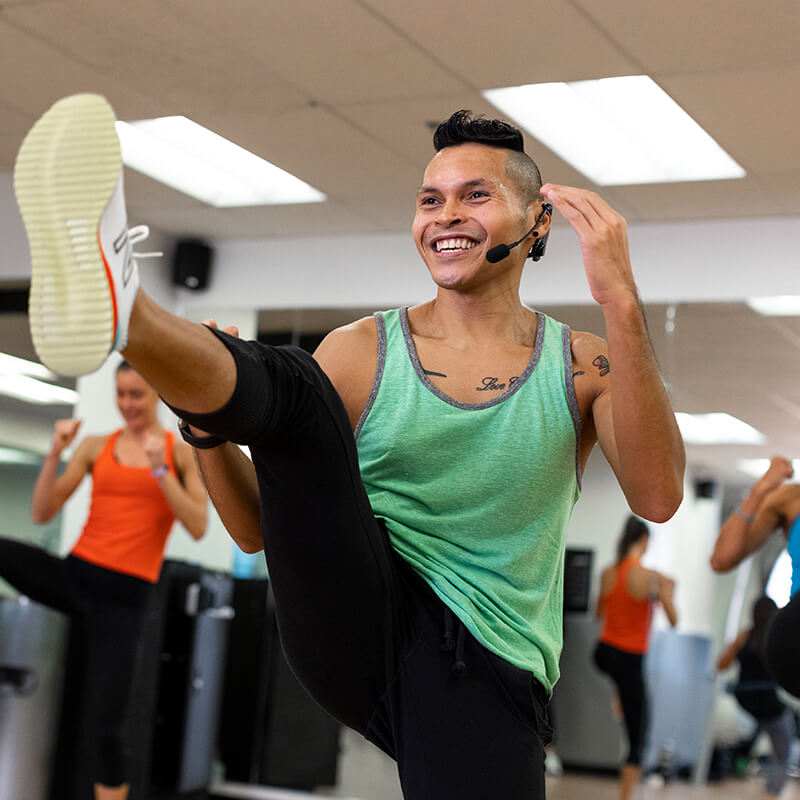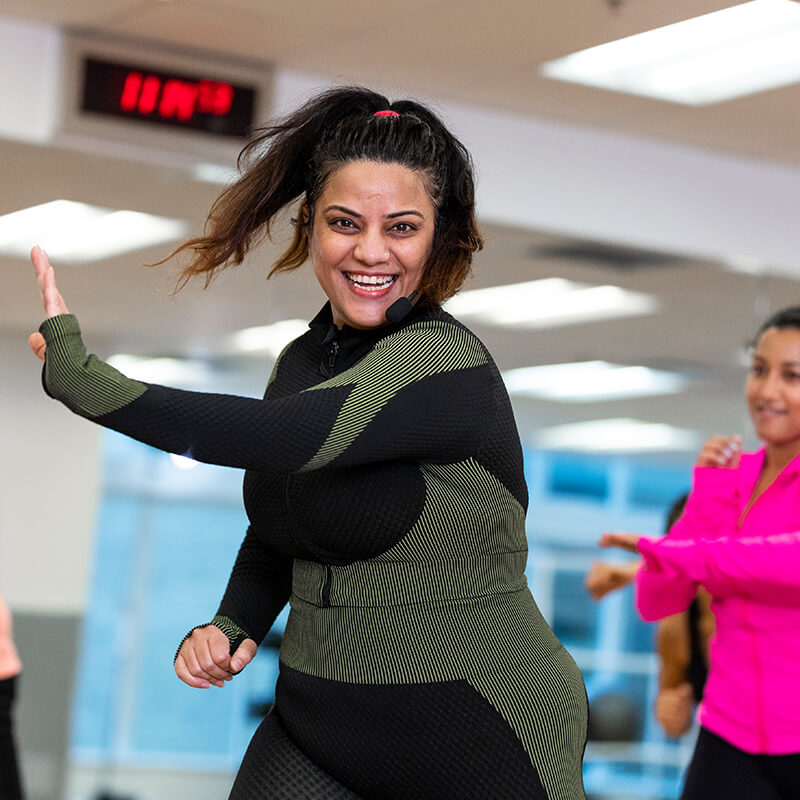 Looking for some stress relief? Try one of our many stretch and yoga formats. Want to get your heart racing? Check out cardio classes like Cardio Kickboxing or Power Intervals. Why not get moving and grooving with some Zumba or BollyX? No matter what workout style you're after, we've got it on the schedule.
CLASS OF THE MONTH
Booty Burn
---
Use the booty band for targeted definition and functional strength. Functional benefits and a toning burn for your best posterior ever!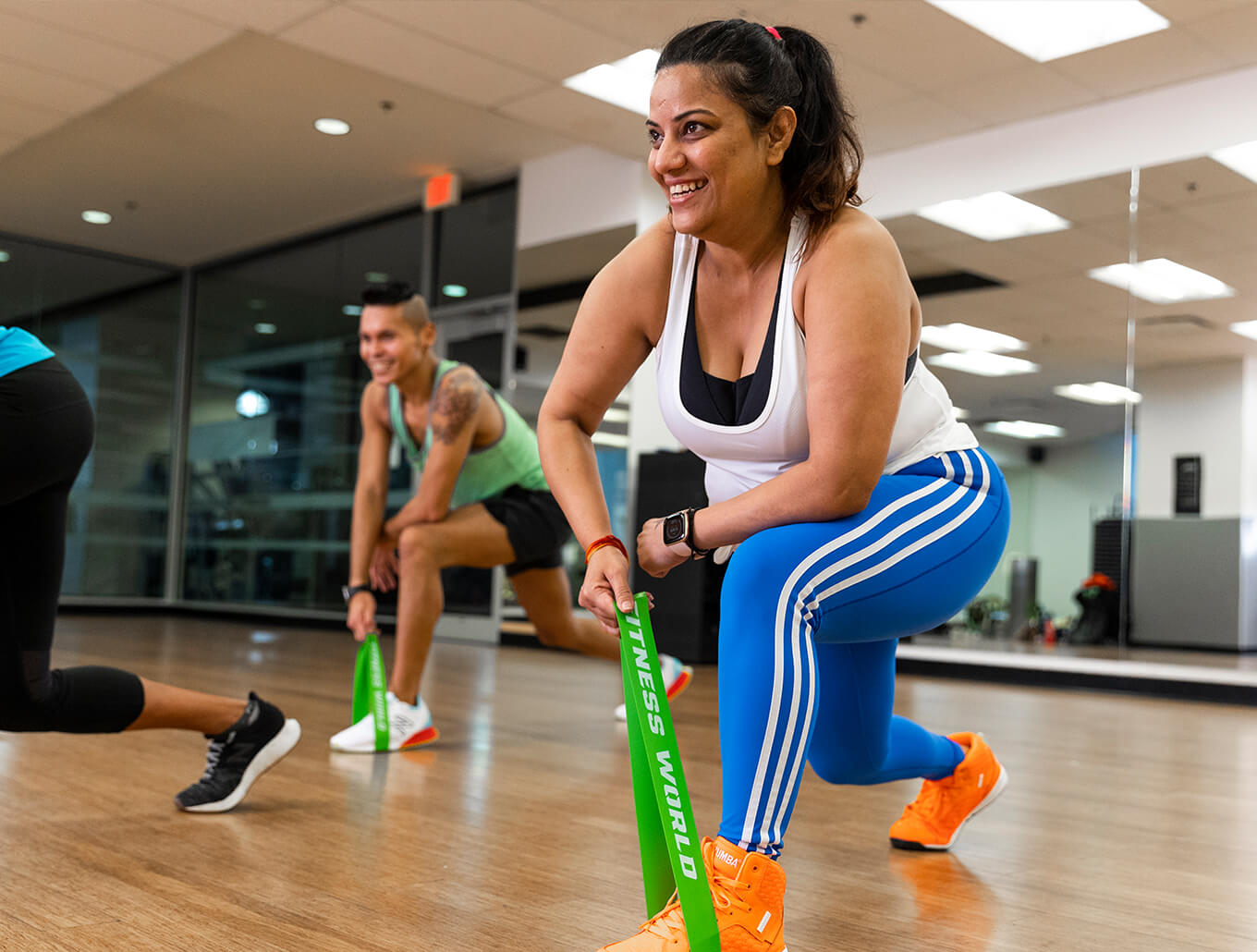 The Fitness World difference
Our dedicated group fitness studios inside each Fitness World location are the perfect place to get your sweat on. Our Studios are fully stocked with all the equipment needed for tons of different class styles, from indoor cycling to yoga, and everything in between.
Leading safe, and effective workouts, Fitness World's Class Instructors bring the energy to every class, and are sure to get you up and on your feet! Our certified Instructors specialize in tons of different class styles, and provide the best-of-the-best group fitness experience.
Fitness World is all about making fitness fit into your daily routine, which is easy with FW Online – 24/7 On-Demand access to hundreds of digital fitness classes! Available with Fit & Goal Memberships, FW Online lets you workout anytime, anywhere.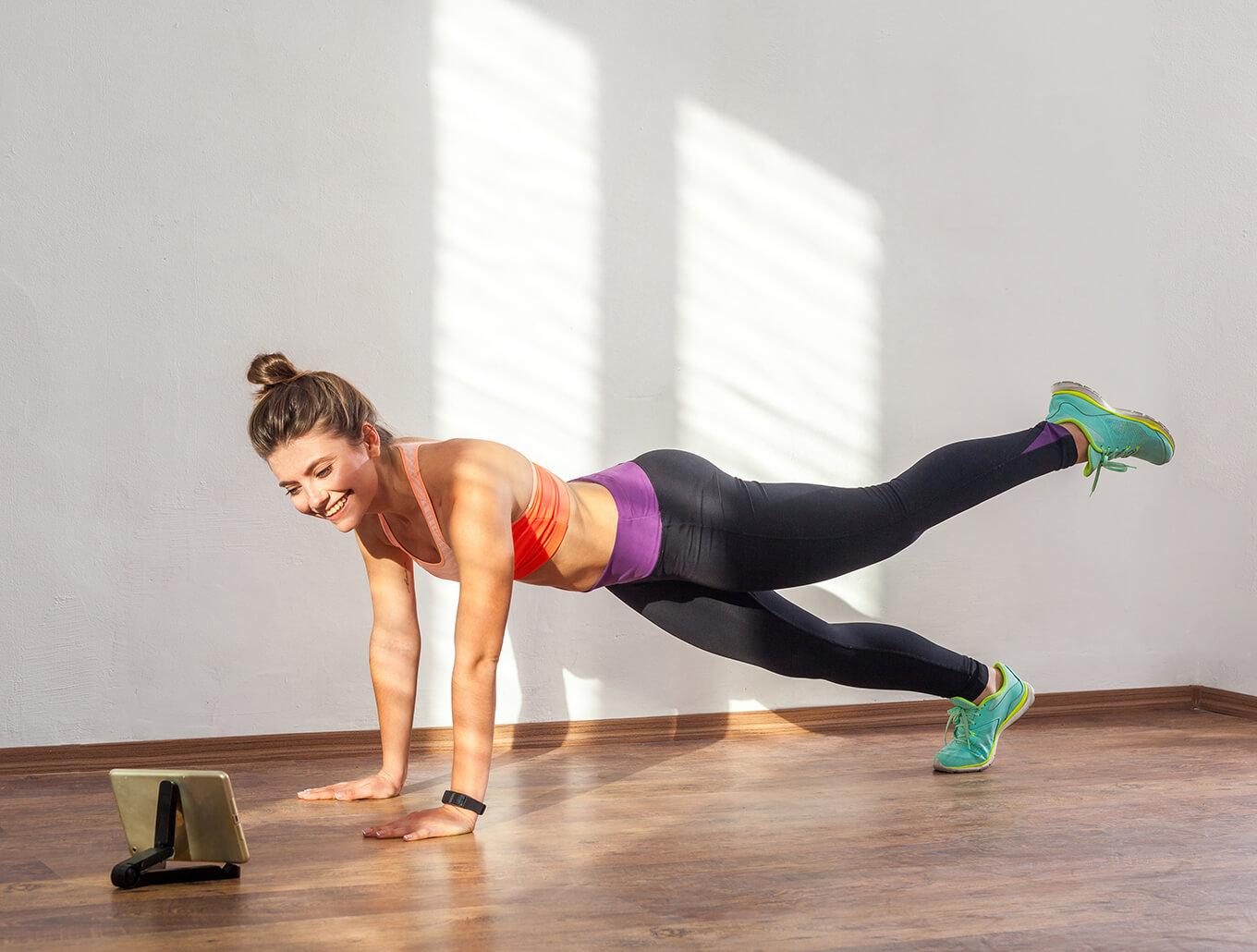 Become an
Instructor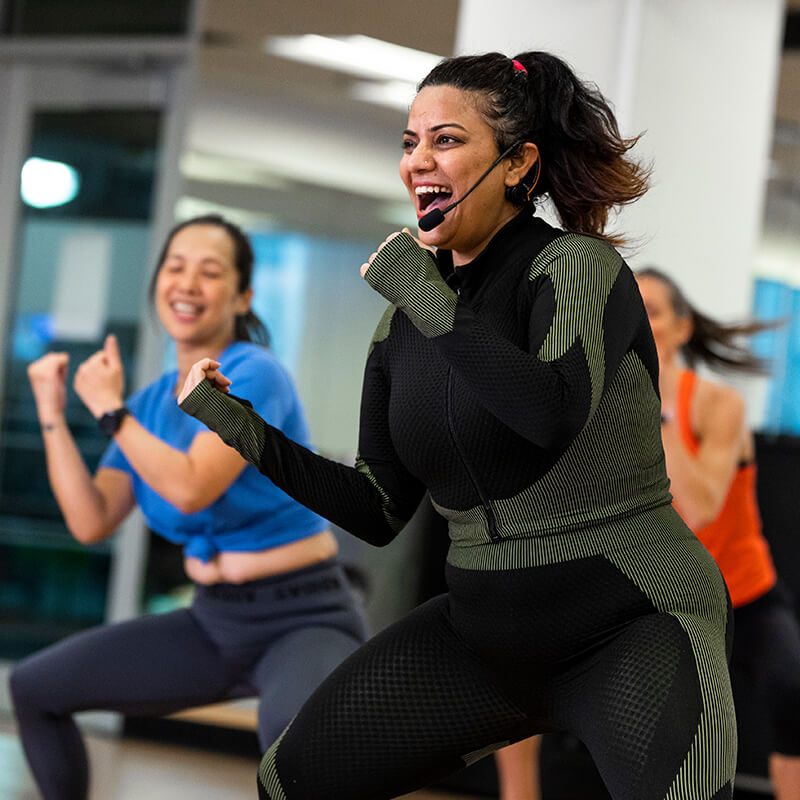 We're always looking for passionate people to join our Class instructor team. Apply now to a club near you!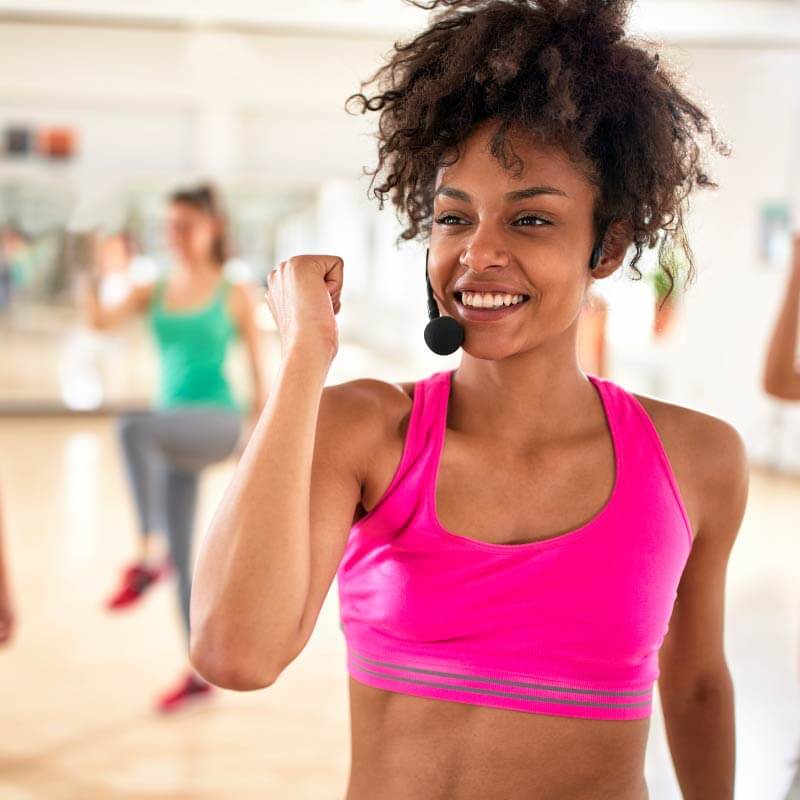 Become a certified instructor via online learning and unique supported live coaching. You'll be teaching your own classes in no time! Plus, get exclusive rates and early access to specialty courses.