The Perks of a
Healthier, Happier
workplace:
Healthier employees means reduced employee benefits costs
Improved mental health reduces stress level
Healthier employees miss fewer days of work
Attract top talent with work perks and a great company culture
Retain employees through team building and emphasis on wellness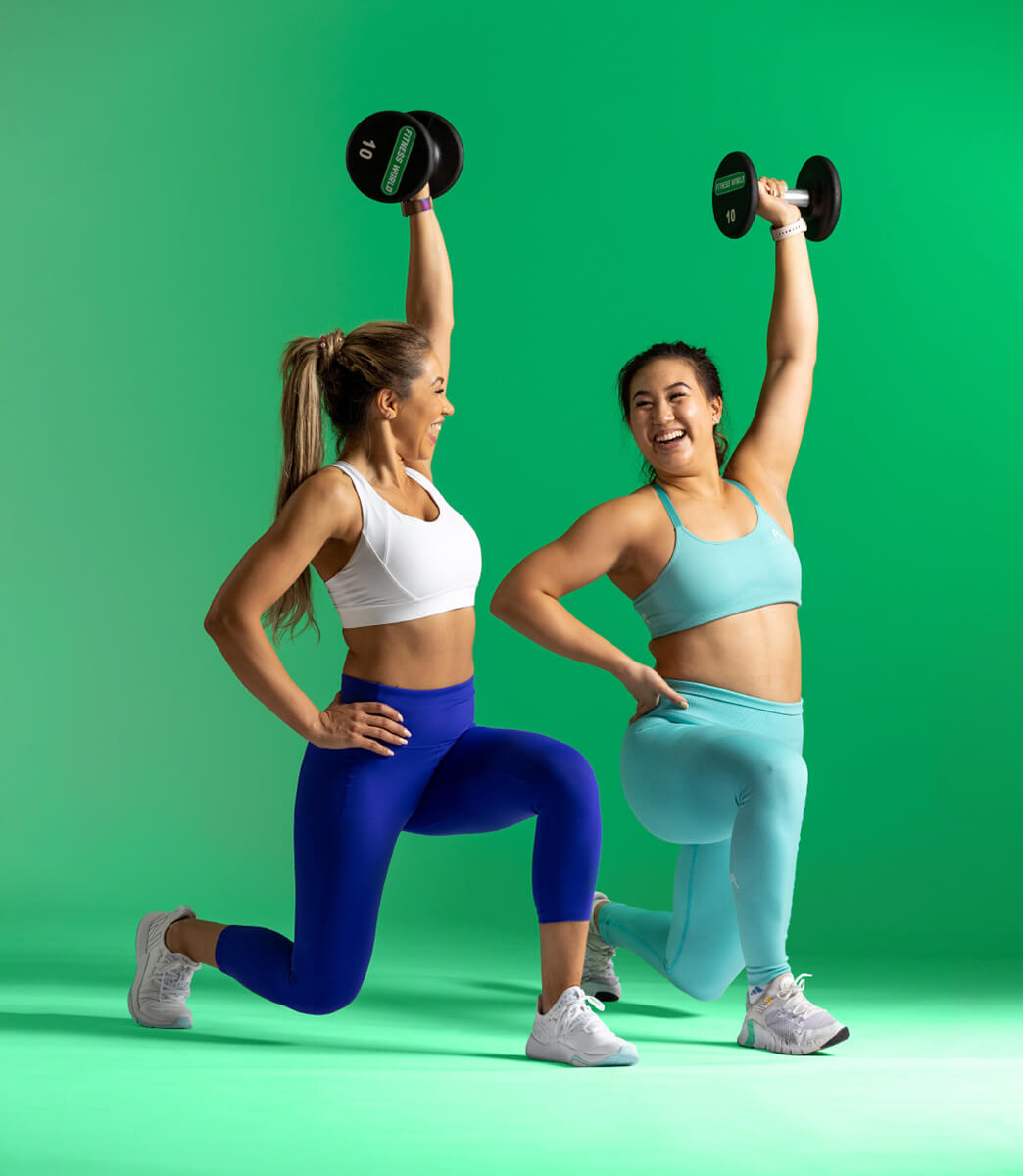 Fitness World's
Corporate Wellness
Program offers:
AND MORE!
Get more than you
bargained for:
16 British Columbia locations including Victoria & Nanaimo

Long hours make it easy to get your sweat on on your schedule

Commit to a year, or keep it casual with month-to-month contracts
Locker rooms and showers make lunch-time workouts a breeze

Friendly Team Members to keep you motivated

Put your feet up and relax on our HydroMassage loungers
Expert Personal Trainers are available to help you reach your goals faster

Friendly Team Members to keep you motivated

A community of fitness-focused members living their best life!
---
How it works:
Submit the form to let us know your team is interested
Our team will work with you to create a program suited to your organization
We'll give you tools and resources to communicate the program to your peers
That's it! Time to start sweating!
Corporate Membership
Get Started