Good things come to those who sweat.
Looking for a way to kickstart your summer fitness journey? Now's the time with our brand-new Summer Sweat Challenge!
From June 21st until August 31st, the more activity you do, the more entries you'll receive which will putting you in the running to win one of our two amazing prizes:
Here's how it works:
During the 9-week Summer Sweat Challenge, receive activity points for all of the physical activity you do! Track your workouts manually, or connect your wearable device or other apps to track your activity throughout the day.
Join the Challenge through the FW Mobile App!
The more activity points you gain, the more entries you get, and the more chances you have to win the GRAND PRIZE – $5,000 of Personal Training! Plus, one lucky winner from each club will receive a 1-Year Fitness World gym membership!
The Summer Sweat Challenge is free to join for all FW members! Make sure you have the FW Mobile App to get started!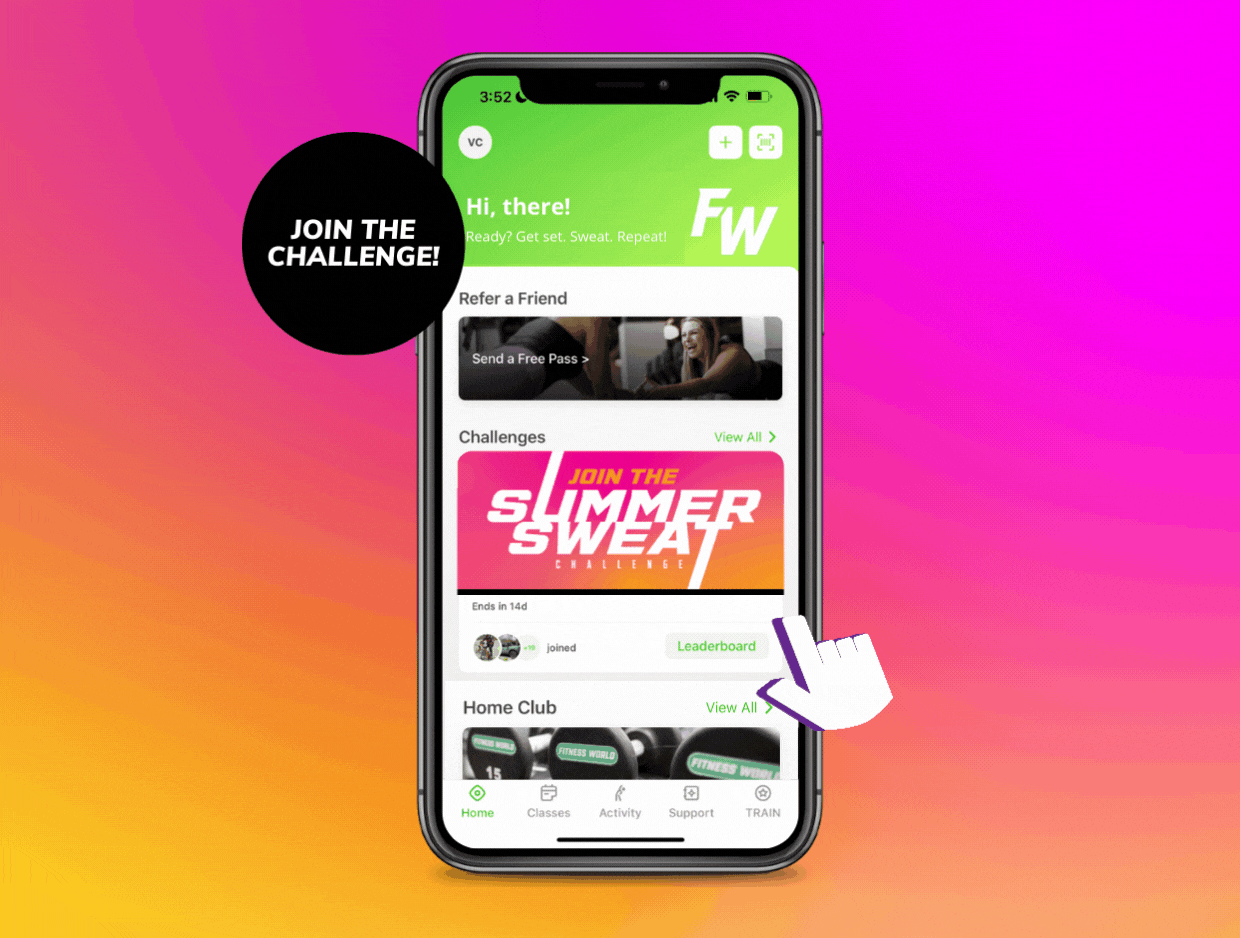 Make your activity work for you!
Activity Points are a comparable currency for all your physical activities. Regular physical activity, such as functional training, weight lifting, fitness classes, plus every day activities like walking, playing sports, cycling, etc, have major benefits for our overall health.
The World Health Organization (WHO) recommends 150 minutes of activity per week. Here's how that breaks down in your app:
We're here to help!
Stay moving all summer long.
Follow us on social or chat with a team member in-club to find out about everything we offer:
Training Plans

Nutritional Support

Community Motivation

Save on Supplements

Fitness Workshops

Educational Seminars

Personal Training Packages

Outdoor Workouts
---
The Summer Sweat Challenge starts on June 21st, so be sure to join now and get ahead of the game!
It is a challenge, after all.
Ready. Set. SWEAT!